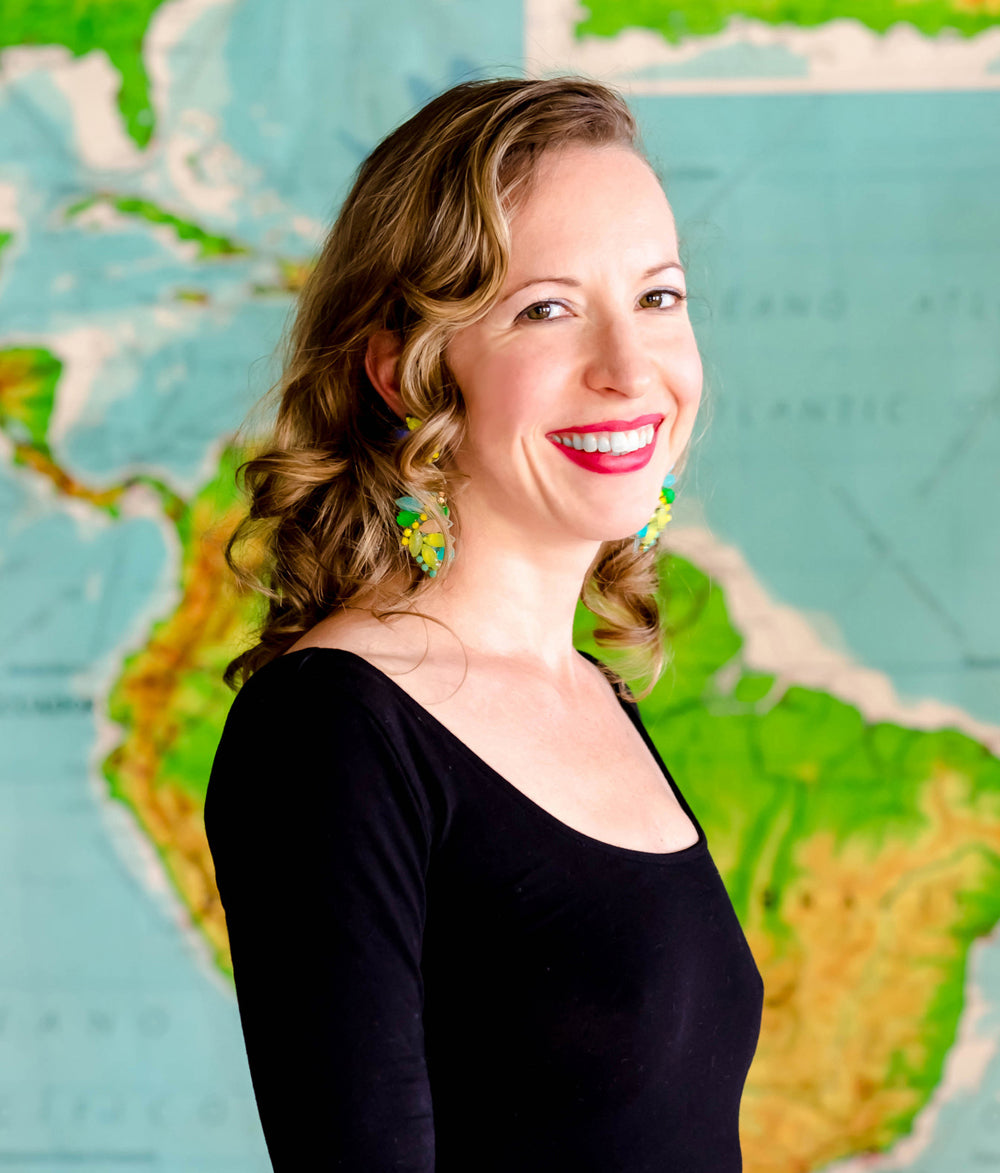 Suzie Gallehugh is the creative force behind Suzanna Dai (pronounced "day"), and the label is taken from her first and middle names.

Since childhood, Suzie has been a dreamer intrigued with beautiful things. She started collecting Vogue magazines at the age of twelve and has every issue from January 1990 through the present day, with a few issues from the 1930s, 40s, and 50s sprinkled in. It was at about the same age when Suzie decided she wanted to become a designer, and Suzanna Dai is a manifestation of that dream.

Suzie infuses her unique personality into each design, while drawing inspiration from her love of intricate embellishments, color, travel, traditional and ancient cultures, and all things vintage.

Suzie graduated from the University of Texas at Austin and began her design career in New York City after attending the Fashion Institute of Technology. Suzie lived in NYC for 13 years, where she started Suzanna Dai in 2009.

In 2013, Suzie returned back to Austin where she now lives with her miniature dachshund Chloe.